Photokina 2012
Visit us in hall 5.2, booth D 10 (Mobile Imaging)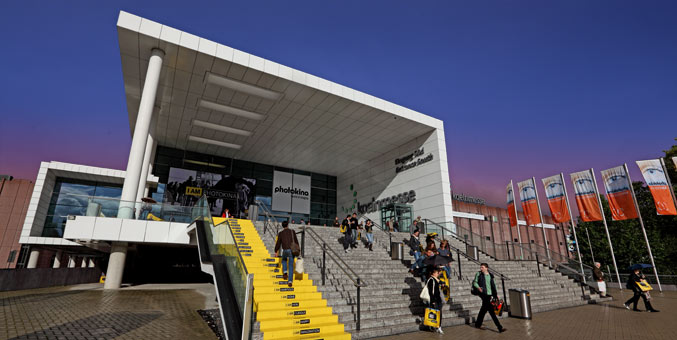 On the world's largest photography exhibition we will present unrivalled novelties: The largest picture of Cologne displayed on the world's largest flat screen. For the first time with gesture control! This world premiere was made possible thanks to the cooperation of three partners:
von Aichberger & Roenneke GmbH: creates the gigapixel image.
Lang AG: provides the corresponding equipment.
Koelnmesse GmbH: makes the special exhibition area in hall 5.2 at the Photokina available.

For this project, a picture of Cologne's Rhine panorama was taken from the former fair tower in Deutz. To that end, 2,280 individual pictures were combined into one gigantic image. The final trim size of the image amounts to 300,000 x 50,000 pixels = 15 gigapixels.

The picture is presented on the world's largest plasma display panel with a screen size of 152" (3.8 m) and a resolution of 4096 x 2160 pixels.

Thanks to the radarTOUCH technology developed by LANG AG, the observer can zoom into the gigantic image and select picture details by moving his arms.
About LANG AG

LANG AG is one of Europe's leading wholesalers for leasing and selling visual presentation technology and the corresponding peripheral equipment. The company was founded in 1978, entered the slide projection market and established its name early with creative inventions. Thanks to continuous research and development, LANG AG is always up to date when it comes to technologies of the future arising on the market. For that reason, the company is appreciated as pioneer at eye level by the entire AV sector. LANG AG offers only the most state-of-the-art devices, always in high quality and large quantities. Interest in and enjoyment of progressive techniques, willingness to invest in long-term partnerships as well as strong aspirations to remain innovative are cornerstones of LANG AG's philosophy now and in the future.
About von Aichberger & Roenneke Neue Medien GmbH

In the first decade after its foundation in 1987, von Aichberger & Roenneke GmbH was a leader in the areas of slide AV, multi-vision and mixed-media presentations as well as media control systems. With the dawn of the digital age, the company continued its innovative path. In 2001 it started offering videos that could be personalized and updated. This was developed further, resulting in image personalization products, nowadays distributed worldwide under the brand name AlphaPicture. Furthermore, von Aichberger & Roenneke develop software for digital presentation systems, e.g. digital display cases for news agencies. Graduate photo technician Michael von Aichberger has been dealing with gigapixel photography since 2009.
About the photokina exhibition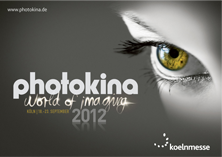 All topics, one exhibition. The photokina covers the entire imaging spectrum: from picture-taking via picture-editing right through to picture storage and display. This is where trends and innovations are presented and pioneering technological developments such as mobile imaging, connectivity and moving pictures are in the spotlight. 1,251 exhibitors from 45 countries. More than 180,000 visitors from 165 countries. 6,307 journalists from 73 countries. Numbers that speak for themselves.